1 Jan to 31 Dec 2019 - TOAST had an excellent year, rounding with a total of 10 wins. The winning races were run by Fame Star (6), Charger (2), Silent Boss (1) and Plato (1).
1 Jan to 31 Dec 2019 - TOAST had several exchanges throughout the year with the STC Management and Tote Board to give our feedback on several matters, including Handicapping, Management & MC, Turf Track Usage & Racing Promotion.
24 November 2019 - Acupuncturist Bernie Muehln who has once treated TOAST horses is not just a good acupuncturist but also a good and artistic handy man. What a beautiful timber house he has designed and built on his own back in his hometown in Canada!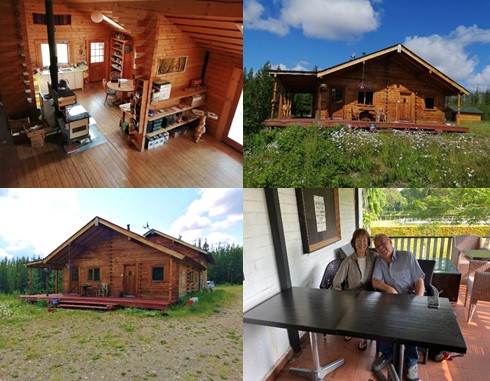 click here for enlarged photo
Bernie Muehln Houses in Canada
8 November 2019 - Fame Star is indeed the star of TOAST, having won the $400,000 EW Barker Trophy Group 2 1400m Featured Race on 8th November 2019. TOAST & Partners of Fame Star are very delighted with Fame Star's performance, having a big win and 6 straight wins in 2019.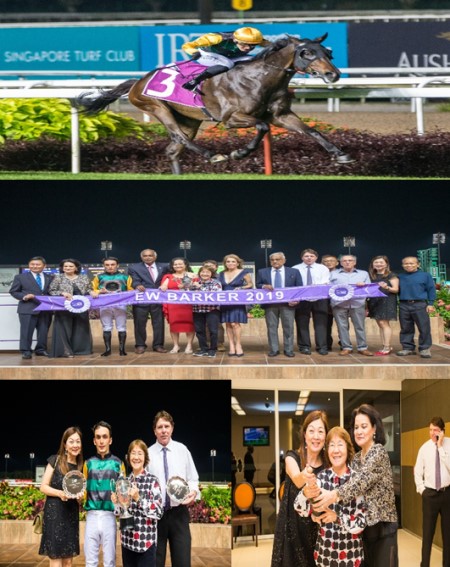 click here for enlarged photo
EW Barker Trophy Group 2 Featured Race
28 May 2019 - TOAST has set up our own Facebook Page. Unfortunately, there is not enough resources to hire an administrator to manage the page.
8 May 2019 - TOAST wishes to thank Mrs. Lily Ho for the preparation of the TOAST Statement of Accounts for the Year of Assessment 2018 and members Mr. Fendi Lawrence and Mr. Lee Chee Guan for contributing their time to the completion of the audit as Honorary Auditors.
19 April 2019 - Ex-Trainer Sam Chua's wife has sadly passed away. TOAST sends our condolences to Sam and TOAST President Ms. Constance Cheng attended the wake with bereavement money of $3,000. R.I.P.
21 March 2019 - TOAST gave our views and feedback about Class Rating Band Adjustment to Michael Lee on request. Unfortunately, our effort was fruitless as STC did not take into consideration our inputs.
20 March 2019 - TOAST President Ms. Constance Cheng attended a seminar conducted by Randlab Australia on Equine Ulcers and bleeders at Singapore Turf Club. It was truly a very insightful and useful seminar as it was highly informative. Hopefully STC will hold more Equine seminars not only to trainers but to owners.
---
Past Newsletters
Newsletter Jan 2019 - Dec 2019
Newsletter Jan 2018 - Dec 2018
Newsletter Jan 2017 - Dec 2017
Newsletter Jan 2016 - Dec 2016
Newsletter Jan 2015 - Dec 2015
Newsletter Jan 2014 - Dec 2014
Newsletter Jan 2013 - Dec 2013
Newsletter Jan 2012 - Dec 2012
Newsletter Jan 2011 - Dec 2011
Newsletter Jul 2010 - Dec 2010
Newsletter Jan 2010 - Jun 2010
Newsletter Jan 2009 - Dec 2009
Newsletter Mar 2008 - Dec 2008
Newsletter Feb 2007 - Feb 2008
Newsletter Jul 2006 - Jan 2007
Newsletter Dec 2005 - Jun 2006
Newsletter Aug 2005 - Nov 2005
Newsletter May 2005 - Jul 2005
Newsletter Mar 2005 - Apr 2005
Newsletter Nov 2004 - Feb 2005